About Thrively
Thrively helps your children discover and pursue their passions in life.
We do this by uncovering their unique strengths, and identifying those opportunities that are perfectly suited to them. Get personalized enriching activity recommendations. The activities will be a direct match to the talents uncovered in your child's Strength Profile!
Thrively's scientists are pioneering comprehensive online strength assessment
We worked with California's leading pediatric neuropsychologists to develop our core taxonomy and algorithms.
Discover the full range of your child's talents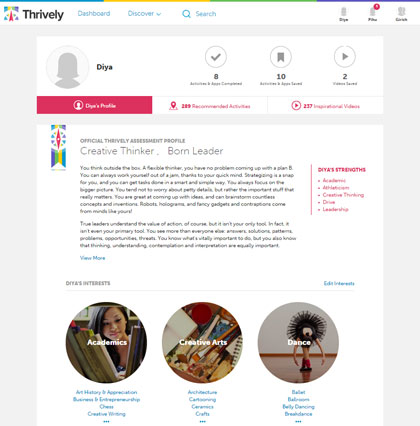 Thrively's unique strength assessment experience was developed by two of California's seven board-certified pediatric neuropsychologists. Get started today for free and uncover your child's hidden talents.
Explore over 100,000 activities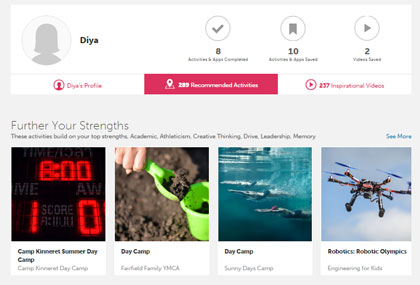 Thrively features more than 100,000 activities from all over the country, and all of the activities that we recommend will be a direct fit for your children's unique strengths.
Inspire your children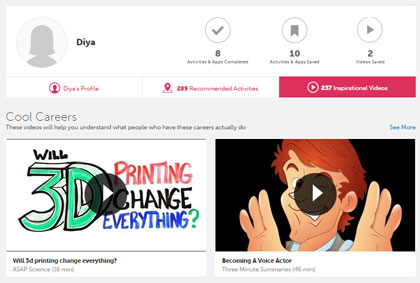 Our inspirational videos introduce a range of dynamic personalities and young achievers pursuing exciting goals and careers.
Join Thrively For Free
Become part of the Thrively community, and get access to all of the great features and unique content described here completely free of charge. Help your child discover their unique strengths and pursue their passions in life!
Register here and get started today!